Coronavirus Live Updates: New York Will Evaluate Safety Of Coronavirus Vaccines Itself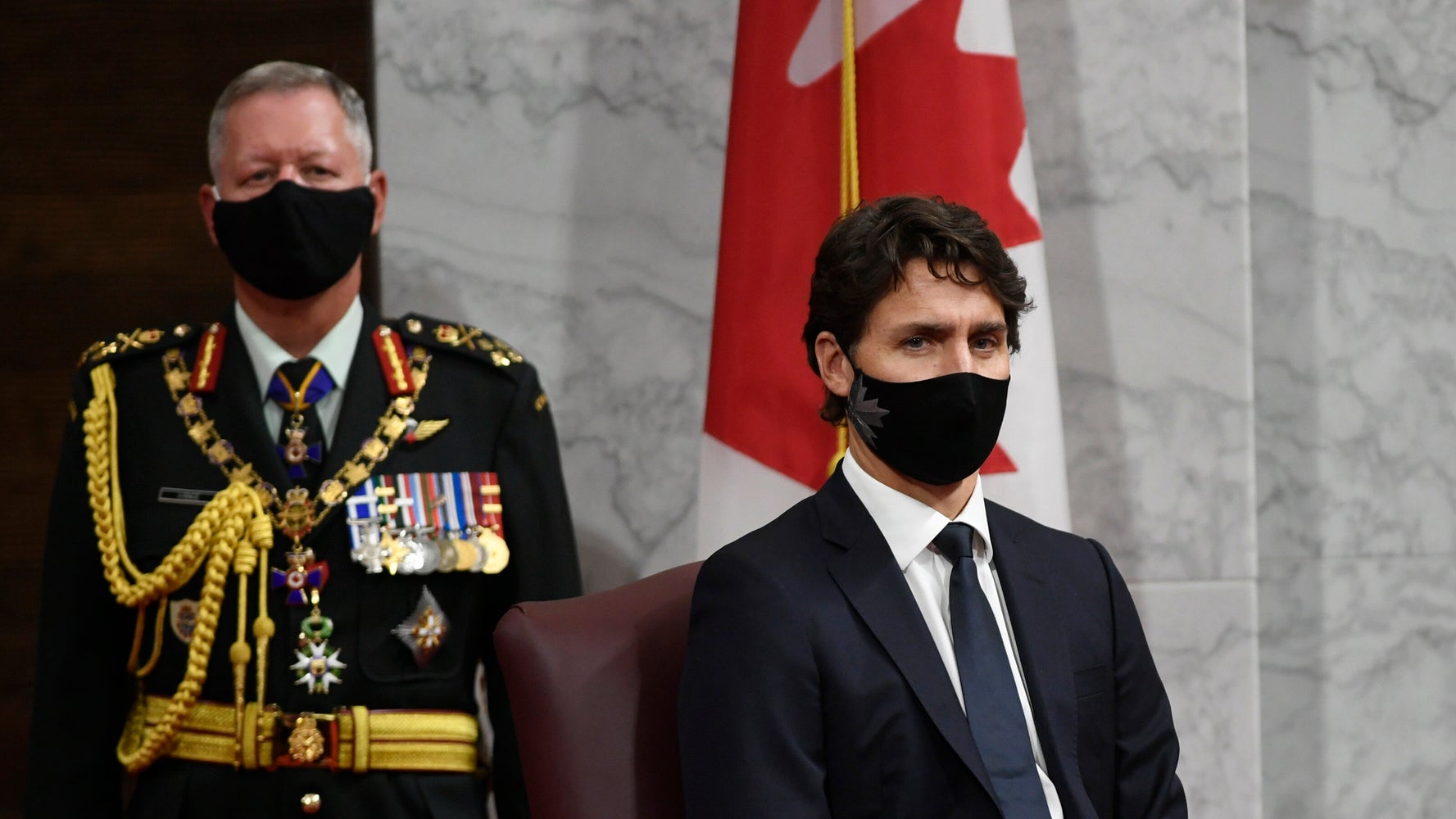 HuffPost reporters around the world are tracking the pandemic and its effects.
Read the latest updates on the coronavirus pandemic below. (To see the latest updates, you may need to refresh the page. All times are Eastern. For earlier updates on the pandemic, go here.)
Florida Orders All Restaurants Open While NYC Moves To Permanent Outdoor Dining — 9/25/2020, 1:30 p.m. ET
Florida moved to reopen all restaurants in the state on Friday, while New York City will move to allow permanent outdoor dining.
Florida Gov. Ron DeSantis announced the reopenings on Friday, allowing all restaurants in the state to open immediately and at full capacity. The order also prevents cities and counties from ordering restaurants to close without citing economic or health reasons for doing so. The announcement came the same day Florida surpassed 14,000 deaths from the coronavirus.
Also on Friday, New York City Mayor Bill de Blasio announced that outdoor dining ― which allows restaurants to serve customers on sidewalks or curbs ― would remain a permanent fixture, WNYC reported.
"I want us to go for the gold here," de Blasio said. " I really want us to take this model and make it a part of the life of New York City for years and generations to come … I really think it's going to help restaurants survive."
New York City, once the epicenter in the United States for the virus, has seen a steady drop in daily cases.
— Sebastian Murdock
Virginia Governor And His Wife Both Test Positive For Coronavirus — 9/25/20, 10:10 a.m. ET
Virginia Gov. Ralph Northam (D) and his wife, Pamela Northam, have confirmed cases of COVID-19, the governor announced Friday. The pair were tested after a staff member who works in their living quarters developed symptoms and tested positive for the virus.
The governor is not experiencing any symptoms, while his wife is experiencing mild symptoms.
Both will self-isolate for at least 10 days, with Northam continuing to work from home.
"As I've been reminding Virginians throughout this crisis, COVID-19 is very real and very contagious," Northam said in a statement. "The safety and health of our staff and close contacts is of utmost importance to Pam and me, and we are working closely with the Department of Health to ensure that everyone is well taken care of. We are grateful for your thoughts and support, but the best thing you can do for us — and most importantly, for your fellow Virginians — is to take this seriously."
The news comes two days after Missouri Gov. Mike Parson (R) announced that he had the virus, after spending months questioning the efficacy of masks and refusing to issue a statewide mask mandate.
— Sara Boboltz
France's Daily Cases Hit Record High, Hospitalizations Due To COVID-19 Also Rise — 9/25/20, 9 a.m. ET
France has recorded 16,096 new daily cases of COVID-19, according to data published Thursday — a new high since the launch of large-scale testing in the country.
Cumulative cases now total 497,237, the second-highest in Western Europe, behind Spain. Public Health France said 52 people died during the same period, taking the total death toll to 31,511.
The number of patients hospitalized for coronavirus has gone above 6,000 for the first time in more than two months, but that number is still more than five times lower than the 32,292 peak reached on April 14. And there are now 1,043 patients in intensive care units, levels not seen since June 8.
In its weekly update, also published Thursday, Public Health France reported an "exponential increase in intensive care admissions" and an "increase in the circulation of SARS-CoV-2 among those 65 and over," HuffPost France reports (in French).
France's prime minister has warned that there could be a repeat of the situation at the peak of the crisis in March if the government does not act to prevent the rising number of COVID-19 cases in the country.
— James Martin
Ohio Governor Recommends All Residential Colleges Test Some Asymptomatic Students For COVID-19 — 9/24/20, 3:30 p.m. ET
Ohio Gov. Mike DeWine (R) said Thursday that all colleges and universities with residential campuses should test at least 3% of their asymptomatic students for COVID-19.
"We are now recommending that all residential colleges and universities regularly test a sample population of their asymptomatic students," DeWine tweeted. "Some schools are already doing this."
He added: "Screening asymptomatic students really gives college presidents and their staff an idea of the spread on their campuses. Our expectation is that each campus plan to screen at least 3% of their at-risk population."
Sample testing is voluntary and not required for repopulating campus, according to the governor's COVID-19 guidance for higher education. Colleges can test asymptomatic students weekly or monthly and may choose them "based on the pattern of positive cases seen across the campus," the guidance said. Examples: students selected from within a specific dorm, office building or academic discipline where there have already been positive cases.
Higher education campuses accounted for at least 88,000 coronavirus cases and at least 60 deaths as of Sept. 10, according to a New York Times survey of more than 1,600 U.S. colleges and universities.
Dozens of colleges saw spikes in recent weeks as dorms reopened and classes started on campus. Ohio saw more than 4,300 cases at 40 colleges and universities. Ohio State University and the University of Dayton accounted for more than half the cases.
— Sanjana Karanth
New York State Will Evaluate Safety Of Coronavirus Vaccines Itself, Governor Says — 9/24/20, 2:15 p.m. ET
New York will assemble a panel of experts to evaluate the safety and effectiveness of coronavirus vaccines independent from the federal government, Gov. Andrew Cuomo announced Thursday.
The Clinical Advisory Task Force will be led by the state's department of health and will step in to evaluate the drugs once federal officials have made their assessment. Although New York officials do not control whether drugs are cleared by the Food and Drug Administration, the state plans to play a major role in distributing a vaccine, and its leaders could potentially hamper access to drugs it deems unsafe.
"The people of this country don't trust this federal government with this vaccine process," Cuomo said at a news conference Thursday, citing polling data showing that Americans are now divided on whether they would trust a vaccine. In May, 72% adult respondents had said that they would likely get a vaccine if it were available that day, according to the Pew Research Center. This month, however, that number has dropped to 51%.
"Frankly, I'm not going to trust the federal government's opinion. I wouldn't recommend to New Yorkers based on the federal government's opinion," Cuomo said. "I want to make sure we know it's safe to take."
— Sara Boboltz
U.S. Unemployment Numbers Remain High, 6 Months Since Pandemic Shutdowns — 9/24/20, 9:25 a.m. ET
The number of Americans newly seeking unemployment rose slightly last week to 870,000, more than six months since the COVID-19 pandemic forced much of the economy to shut down, illustrating how the economic effects of the pandemic continue to wreak havoc on workers and businesses.
Many workers' unemployment benefits have been delayed because state agencies have been working through a backlog of applications, and some state agencies have had to pause applications due to fraud.
Read more from the Associated Press.
— Marina Fang
Students May Be Told To Stay On Campus For Christmas, UK Health Minister Says — 9/24/20, 4:50 a.m. ET
Students in Britain could be told to stay at their universities and not return home for Christmas to avoid them infecting their parents and grandparents, U.K. health secretary Matt Hancock said Thursday.
Hancock said he had learned not to rule things out when asked if such a measure could be introduced.
"One of the challenges we have is making sure people are as safe as possible, and that includes not spreading [coronavirus] between the generations," he said in a BBC interview.
Hancock's comments came after 124 students at Glasgow University in Scotland tested positive. At least 600 people are now self-isolating, HuffPost U.K. reported.
Britain has the highest COVID-19 death toll in Europe, with a total close to 42,000. The number of new cases rose by more than 6,000 on Wednesday.
In a separate development, U.K. finance minister Rishi Sunak is expected to announce more job protection plans on Thursday, including a new wage subsidy scheme to encourage part-time returns to work instead of full furlough pay.
— Ned Simons and James Martin
Justin Trudeau Says Canada Is In Second Wave Of Infections — 9/24/20, 4:35 a.m. ET
Canadian prime minister Justin Trudeau said Wednesday that it's likely Canadians have lost the chance to gather together for Thanksgiving, but there's still hope for Christmas.
In the face of rising COVID-19 infections, Trudeau delivered a rare national address, asking people to be resilient in the face of a second wave that he said was "already underway."
In a throne speech earlier to mark the opening of Canada's new parliamentary session, the government pledged to protect incomes during the pandemic.
Trudeau had previously set expectations that the speech, a non-binding document that serves to outline the government's agenda, would be a blueprint for the "economic recovery of our generation." It included proposals to extend wage subsidies through to next summer and create a national child-care system, HuffPost Canada reported.
Canada's COVID-19 cases have spiked in recent days, with an average of 1,123 new cases reported daily over the past week, compared with a daily average of 380 cases in mid-August. Total infections have reached 147,753 while 9,243 people have died, according to the latest government data.
— Zi-Ann Lum and James Martin
The Metropolitan Opera Is Canceled Until September 2021 — 9/23/20, 12:41 p.m. ET
New York City's Metropolitan Opera, one of the largest performing arts organizations in the U.S., said Wednesday it has canceled its entire 2020-21 season and will not resume in-person performances until next September, "based on the advice of health officials who advise the Met and Lincoln Center."
"Because of the many hundreds of performers who are required to rehearse and perform in close quarters and because of the company's large audience, it was determined that it would not be safe for the Met to resume until a vaccine is widely in use, herd immunity is established, and the wearing of masks and social distancing is no longer a medical requirement," the organization said in a statement.
The cancellation spells major trouble for arts and culture in the city, especially performing arts, which often require close, confined spaces. Most arts and cultural institutions, a major driver of the New York City economy, have remained dark since March and will likely not reopen any time soon. Broadway is currently closed through January 2021.
In response to the current racial reckoning, the Met's 2021-22 season will open with the premiere of Terence Blanchard's "Fire Shut up in my Bones," which the Met says is the first opera by a Black composer to be performed on its stages.
— Marina Fang
Spain's Work-From-Home Rules Will Make Employers Pay For Expenses — 9/23/20 12:15 p.m. ET
The Spanish government has agreed with unions and business leaders that employers must cover working expenses for millions of people working from home because of the coronavirus pandemic.
Under the proposal, which takes effect Oct. 13, companies will have to pay all expenses that employees may incur while working from home, including computer equipment and furniture. Employees can also ask for flexible working hours.
"This has been the most difficult and complex negotiation that we have carried out," Labour Minister Yolanda Diaz said, per HuffPost Spain.
The benefits will only apply to employees who stay home for at least 30% of their work schedule, and employers will have the right to monitor workers' online presence while respecting privacy.
More than 3 million people in Spain worked remotely during the country's strict lockdown. Spain has confirmed more than 682,000 cases of COVID-19, the highest number of cases in Western Europe, and more than 30,000 people have died in the country since the start of the pandemic.
— James Martin
Fauci Calls Trump's Claim About COVID-19 And Elderly People 'Very Disrespectful' — 9/23/20 9:05 a.m. ET
Dr. Anthony Fauci, the top infectious disease expert of the White House's coronavirus task force, pushed back on President Donald Trump's attempt to downplay the coronavirus on Monday by suggesting it only affects "elderly people with heart problems and other problems."
"You know, it's very disrespectful to me because I'm in my 70s," Fauci, chuckling, told CNN when asked to respond to Trump's comments.
He went on to contradict Trump's brazen lie that "virtually" no young people are affected by the virus, warning that elderly people aren't the only group with underlying conditions that put them at risk.
"It can be serious in young people," Fauci said. "Quantitatively, for sure, it's much, much, much less serious as a group in young individuals. But … there are a number of people in our society of substantial proportion who have underlying conditions."
"So don't just think the elderly are the problem," he continued. "There are plenty of younger people who have underlying conditions that put them at risk."